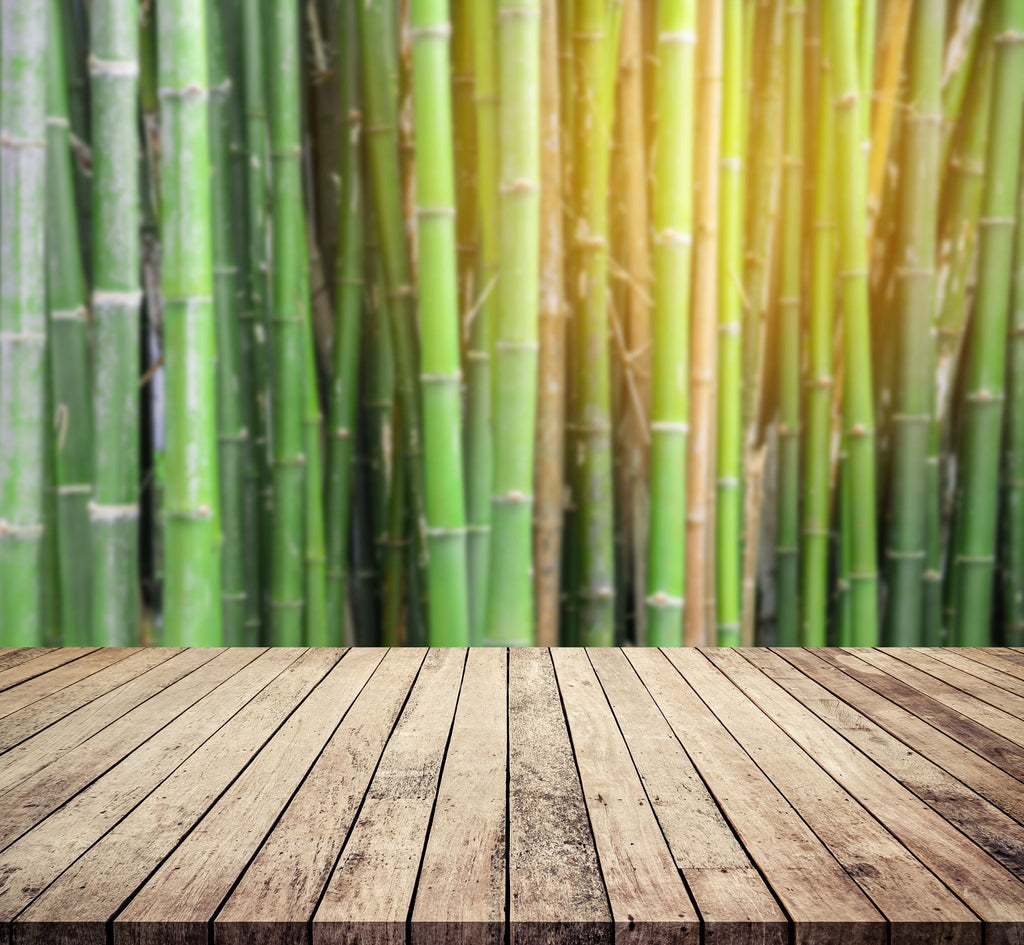 We have talked a fair amount about the versatility of the bamboo species and how it lends itself to so many different bamboo products and uses. You might be wondering - what is bamboo used for in society today? In this blog, we want to run through a couple of the different uses of bamboo. There are many uses of bamboo today, from home essentials to bamboo toilet paper, so we pulled together nine of our favorite and most natural use cases.
9 Different Uses of Bamboo
1. Construction
Construction waste is a huge issue as we think about resource management and limited resources on this planet. It is estimated that 30% of all building material delivered to a construction site is waste (Science Direct). Not only is bamboo sustainable, but due to the strength and durability of bamboo stalks, it makes for the perfect building material for a bamboo house and bamboo flooring. It is used widely in construction areas with many bamboo plants.
2. Paper
One of the more surprising products from the many uses for bamboo - paper products. Bamboo is chopped down into pulp and seamlessly fits into the paper-making process that virgin tree fibers have dominated for decades. This growing bamboo plant allows our toilet paper company, Reel Paper, to meet the demand for paper goods, while still maintaining healthy bamboo forests and old-growth forests worldwide. There are several differences between bamboo vs. recycled toilet paper. Still, it is good to know that bamboo creates a reliable, durable paper product that consumers expect for their household paper goods.
3. B
everages
& Food
From stir-fried goodness to teas and juices- the bamboo plant is a versatile ingredient in Asian cuisine. Bamboo shoot is edible because the shoot is harvested when it's young. It's soft and crunchy, making it a great addition to soup or being the star dish. It's known for delivering a refreshing and crisp taste. The bamboo stalk has been known to provide many health benefits - including replenishing silica levels.
4. Kitchen Utensils
Continuing with the home theme - bamboo products for the kitchen have recently gained a lot of popularity and we are here for it. From silverware to cutting boards and more - bamboo has established itself as a great alternative to historically plastic kitchen items.
5. Jewelry & Accessories
Just because it is sustainable and practical - doesn't mean it can't also be glamorous. Bamboo jewelry and accessories have become more common as staple style pieces. Wristbands and earrings are probably the most common, but anything from handbags to sunglasses has also been made with the growing bamboo fabric and materials. 
6. Furniture
What can you make with bamboo? Bamboo plants can be used to build a bamboo house and supply your kitchen with sustainable utensils. Additionally, bamboo is an excellent material to build long-lasting, beautiful furniture. Bamboo serves as a great, eco-friendly alternative to wood to create furniture staples needed throughout the house. Our particular favorites are bamboo dressers and cabinets - the light, unique finish of the bamboo makes them pop in any room.
7. Clothes
Of all the items on this list - clothes might best represent the versatility of what bamboo fiber can be used for. Both strong and durable, bamboo can be converted into a thicker, almost canvas-like textile for heavier bamboo clothing. However, with its light nature, it can also be used to create more breathable bamboo clothing, such as performance wear.
8. Bedding
Similarly to clothes - bamboo fabric is also gaining popularity for bedding materials from sheets to duvet covers. It has been used to create soft bedding that makes for a cozy, warm bed for all the same reasons as listed above.
9. Roads & Bridges
One innovative and brilliant use of bamboo is for infrastructures, such as roads and bridges. Bamboo poles have been used in many countries as a foundation or to reinforce roads. Its strength also makes it a great fit for building bridges that need to support tons of weight and force every day.
Part of our mission at Reel Paper is to help people make an educated decision when making the sustainable swap to bamboo toilet paper and recycled paper towels. We even offer bulk toilet paper, so you can help save the planet while saving your wallet. In case anyone asks "what is bamboo used for," you're now prepared with a list of innovative ways to use bamboo.