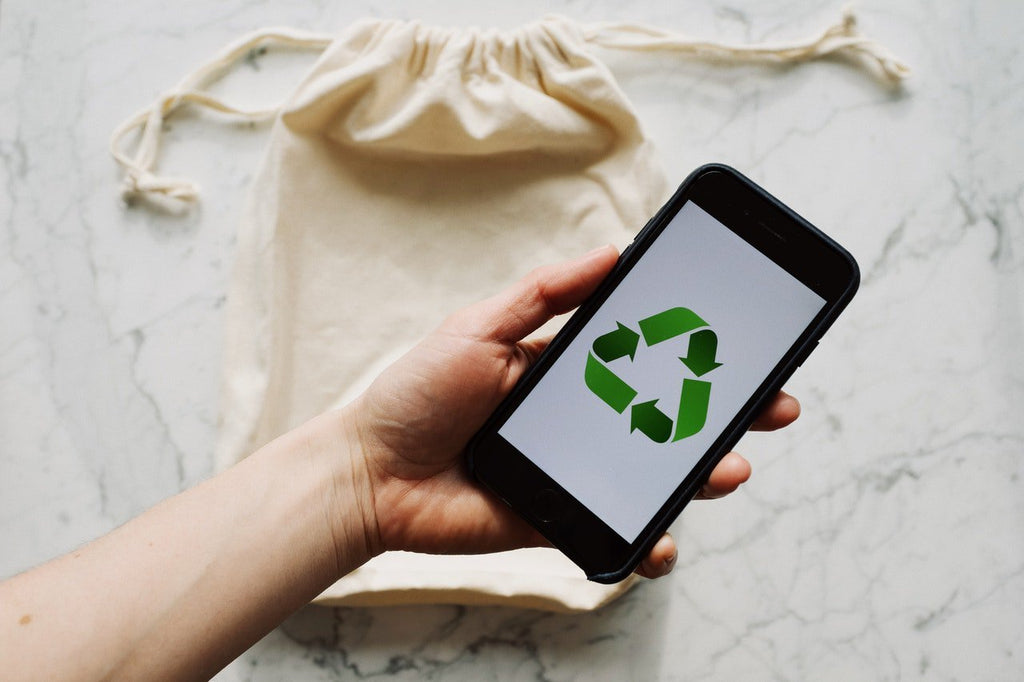 TLDR
In 2019, the average American spent about 3 hours per day on their cell phone. That's 3 hours of texting, scrolling, and indiscriminately crushing candy. Now, imagine if, instead, we could use that time to better ourselves, our community, and our planet. That's exactly what green apps aim to do. Here are 6 apps that will elevate your sustainable habits and
lves, our community, and our planet. That's exactly what green apps aim to do.
lifestyle!
In 2019, the average American spent about 3 hours per day on their cell phone. That's 3 hours of texting, scrolling, and indiscriminately crushing candy. Now, imagine if, instead, we could use that time to better ourselves, our community, and our planet. That's exactly what green apps aim to do.
So, if you are wondering what is sustainability and how you can go green, sustainability apps can help. There are millions of mobile apps available, and there are many that focus on making the world a better place. Of the many green apps out there, these 6 make sustainability simple and fun.
The Rise of Green Apps
In recent years, the app store and google play have witnessed a surge in green apps focused on promoting sustainable living and addressing global concerns like climate change. These eco-friendly apps, ranging from those that help reduce food waste to those monitoring carbon emissions, have become pivotal tools in fostering sustainable habits among users. Coupled with their social network features, these environmental apps often integrate social media, allowing app users to share milestones, thereby magnifying their impact. As green technology progresses, the potential for these applications in shaping energy consumption patterns and promoting renewable energy is boundless.
Here are 6 green apps that will elevate your sustainable lifestyle!
App for Tracking Your Carbon Footprint
Oroeco
Every time we spend money, it impacts ourselves, other people, and the world around us. However, these impacts usually happen far away from us, so we may not know anything about them. Even if we do know, we might think there's nothing we can do.
That's simply not true.
Oroeco app— pronounced oro-eco — looks at every way in which you spend your money from WiFi all the way to pet food. Based on your spending habits, it calculates the impact of your purchases and gives you an estimate of your daily carbon footprint.
Green App for Sustainable Shopping
thredUP
thredUP is one of just a few green apps that's making sustainable fashion both easy and affordable. By providing a way to quickly buy and sell used clothing, thredUp makes it easy to give old clothes a new home.
The EPA estimates that textiles occupy around 5% of all landfills. In fact, many synthetic materials can take up to 200 years to decompose! Luckily, thredUP is putting a dent in those numbers by keeping used clothes out of landfills and in closets.
Sustainability App for Gardening & Composting
Gardenia
There are few things in life better than tasting fresh herbs, fruits, or veggies that you've grown yourself. Unfortunately, a lot of people lack the time and the know-how to successfully grow and maintain a garden.
Enter Gardenia — one of the best green apps for budding gardeners and expert botanists alike.
With Gardenia, growing your own food has never been easier! This is a great app that lets you explore plants that will thrive in your garden environment. Once you've chosen your plants, Gardenia helps you set up a schedule to care for them. It even gives you relevant garden-specific weather updates!
Green App for an Eco-Conscious Lifestyle
JouleBug
Although there are plenty of green apps out there to help you green-up your life, JouleBug is probably the most fun. This is a great app that shows you simple, easy ways to help the environment every single day.
Additionally, JouleBug even adds some social media into the mix! You can earn achievements, share milestones, and even compete in challenges with your friends all within the mobile app.
Finally, JouleBug tracks your environmental impact over time. In your profile, you can see exactly how many pounds of CO2 you've saved, gallons of you've water conserved, and pounds of waste you've diverted.
Apps That Help Forests
Ecosia
Do you want to plant trees? Ecosia is the world's sustainable search engine and one of the most impactful green apps. Each search is carbon negative — which means it's actually removing carbon from the atmosphere! Plus, they're completely privacy-friendly and financially transparent.
The best part, though, is yet to come. It takes 0.75 seconds to plant a tree, so all of Ecosia's profits go toward doing just that. With over 98 million trees planted in more than 9,000 planting sites, Ecosia is well on its way to hitting its 1 billion-tree goal!
PaperKarma
How often is your mailbox congested with junk mail? Well, PaperKarma solves that problem with a camera shutter. Whenever you get junk mail, all you have to do is snap a photo of the mailer logo, select your name and address, and PaperKarma will remove you from that company's mailing list.
It's literally an unsubscribe button for physical mail!
Additionally, with each unsubscribe, app users are actively fighting against climate change. Other than purchasing recycled paper towels and bamboo toilet paper, using this saves paper from the envelope and its contents, it saves ink from being printed, and the piece of mail does not need to be flown and trucked across the country to get to you. PaperKarma is certainly one of the most helpful eco friendly green apps out there.
Green Apps Elevating Your Sustainable Lifestyle
There are plenty of apps focused on making the world a brighter place for future generations. These apps make sustainability not only easy but a lot of fun too.
These 6 apps are some of the best green mobile apps out there, but there are still many more available that can elevate your life and the planet.
What are your favorite eco friendly apps? Let us know in the comments!