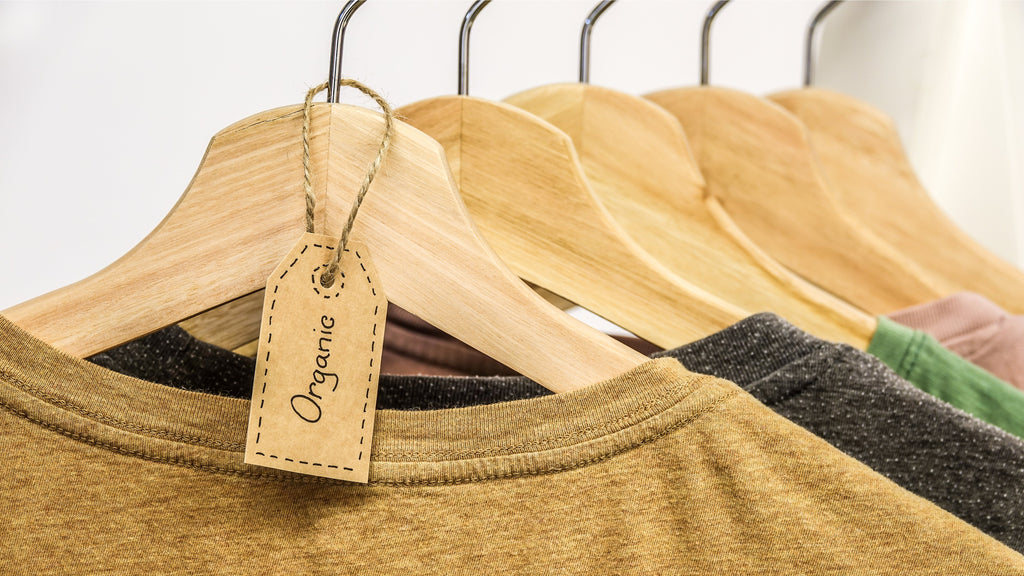 TLDR
Living a sustainable lifestyle means a whole lot more than recycling plastic nowadays. You can reduce your carbon footprint by shopping for sustainable fashion.
Living a sustainable lifestyle means a whole lot more than recycling plastic nowadays. Companies are becoming more innovative in their efforts to make going fully sustainable achievable. Including clothing companies that are now offering sustainable fashion options!
Unfortunately, some clothes turn to waste when you outgrow them or switch up your style. Sustainable clothing is different because it's made with a purpose: ecological integrity.
Find ways to embrace that purpose, like by shopping at a second-hand store or shopping brands that use recycled materials to minimize your clothing waste and the amount of materials that end up in landfills.
According to The Huffington Post, "the average American will toss out 81 pounds of clothing this year. That amounts to 26 billion pounds of textiles and clothes ending up in landfills."
Instead of throwing out 81 pounds of clothing, you can shop brands that save your clothes from a wasteful fate and do your part to save the planet.
Sustainable Fashion, the Latest Trend
Luckily, there are companies who have made it their mission to change the way clothing is manufactured and it's longevity on earth. The longer clothing can be worn, the less waste is added to landfills and waste facilities.
If second-hand clothing isn't your thing, shop companies that prioritize sustainability and are committed to making a low-impact on the environment as part of their manufacturing and shipping processes.
Basics Never Felt So Good
Let's start with the most essential items in your collection: the basics. Organic Basics is making your everyday essentials like underwear and socks ethical.
According to Organic Basics, they "only ever use Class A and B fibers and as we go we'll only ever look for the most responsible fabric material and technology available. That means natural, renewable, recycled, biodegradable and or low-impact textiles only."
We're on board. You?
Gym Clothes Made Ethically
Your workout wardrobe has never been more rewarding. Girlfriend Collective is a clothing company that specializes in sports bras, leggings, and athletic-wear. They take plastic waste and give it new life in your closet. Sustainable fashion is achievable, even at the gym.
When it comes to harmful effects of clothing dye, Girlfriend Collective doesn't mess around. Their promise is, "our facility should be the standard for how wastewater should be treated. Every single drop of water that is used to dye our fabric gets sent to our wastewater treatment plant literally 100 feet away from the machines. It doesn't even have time to think about escaping."
Run with confidence, green people.
Sustainable Soles You'll Love
Allbirds has changed the way shoes are made. Specializing in men's, women's, and kid's shoes made from sustainable materials, the company set out to build a brand based on ethics and comfort.
Allbirds is revolutionizing the shoe industry and taking carbon emissions seriously. In fact, the company says that "for every tonne of carbon we emit as a business—from the sheep on our farms to the lightbulbs in our headquarters—we'll pay to take a tonne of carbon out of the atmosphere. It's almost like we're giving the planet an IOU, then immediately paying it back."
Now that's some serious givin'!
Earth-Friendly & Eye-Catching Accessories
Now the accessory lover can find sustainable fashion jewelry to dress up their OOTD (that's "outfit of the day" for you less-fashion-minded folks). Lark & Barry has completely changed the way diamonds are made.
According to Lark & Barry, "With the marvels of modern science, superior AND fairer-priced diamonds can now be created aboveground, in a lab, using innovative technology, completely eliminating the need to ever dig up and pollute another plot of land on Earth again."
The company wanted to change the diamond-digging industry and redirect jewelry making towards a new process from it's negative history. We say, mission accomplished!
Reduce Your Carbon Footprint With the Way You Shop
Opting for sustainable fashion is easier, thanks to companies like Allbirds and Girlfriend Collective. They make shrinking your carbon footprint achievable in the most enjoyable way: shopping.
Choosing companies that make earth-friendly clothing is one way to minimize your waste. Another way is to shop brands that minimize their shipping waste. The less boxes and plastic you throw away, the better.
If we didn't mention your favorite sustainable clothing brand, give them a shout out in the comment section below!