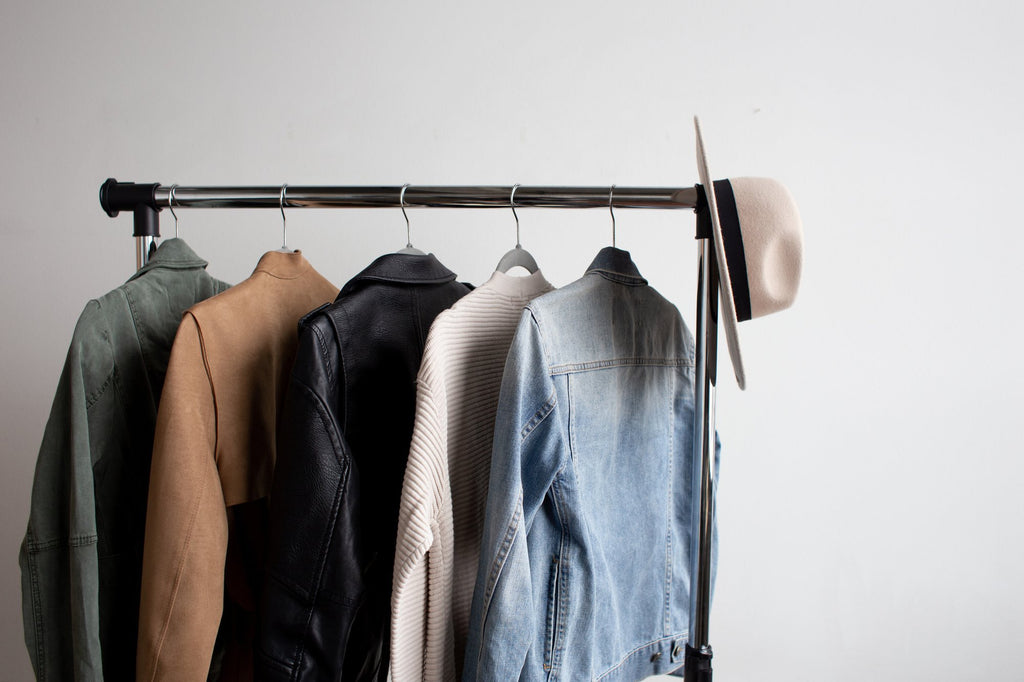 TLDR
Every year, Californians spend over $70 million to get rid of their used clothes... in landfills. With sustainable fashion and second-hand clothing on the rise, it's time for us to collectively commit to bringing that statistic down.
Every year, Californians spend over $70 million to get rid of their used clothes... in landfills. With sustainable fashion and second-hand clothing on the rise, it's time for us to collectively commit to bringing that statistic down.
Throughout California, there are companies that are making sustainable fashion a popular choice by collecting and repurposing or reselling gently used clothes. These pioneers of sustainable fashion are reducing the environmental impact of textiles – one sock at a time.
Are you a Californian looking for ways to reduce your closet's carbon footprint? Check out the best places to find second-hand clothes throughout the Sunshine State!
Northern California's Sustainable Fashion
Northern California, which is home to historic cities like San Francisco, Berkeley, and Oakland, is a leader in sustainable fashion. From thrift stores to groundbreaking designers, NorCal knows a thing or two about supporting eco-friendly fashion.
Haight & Ashbury in San Francisco
Located in the heart of the Bay Area, San Francisco's Haight and Ashbury – named for the intersection of the two streets – is a landmark of hippie culture. One of the draws that the area boasts is a rich abundance of second-hand clothing stores.
Many of these establishments specialize in used vintage clothing, adding to the cultural atmosphere of this historic area. Top vintage clothing stores in Haight and Ashbury include:
Held Over – the most popular second-hand clothing store in the area offering a variety of items from time periods that span 40 years.
Buffalo Exchange – a long-standing thrift shop with a history of honesty and a passion for dressing their customers in great second-hand styles.
RedwoodSF – a mom and pop vintage clothing store that buys, sells, and trades a wide selection of used clothing and accessories.
Historic Haight and Ashbury is home to many second-hand vintage clothing stores – beyond those that made our list. Wander the streets of gorgeous, cultural San Francisco and you're sure to find several other gems.
Wasteland in Berkeley
Wasteland is a historical icon in the fashion industry. Founded in 1985 by Joe Swinney and Cheryl Cohen, Wasteland has been the San Francisco Bay Area's pillar of vintage designer fashion for more than 30 years.
The vintage clothing store has even received national attention and has been recognized in publications like Vogue, Rolling Stone, and Nylon – among others.
Wasteland, which now boasts four locations, famously welcomed Steven Tyler into their San Francisco store after hearing Aerosmith playing from the street.
Out of the Closet in Oakland
Out of the Closet is a chain of thrift stores that can be found across the United States, but the Oakland store is particularly special to any Bay Area second-hand shopper.
The Oakland location has thrilled customers with amazing finds for nearly a decade. The logical organization, friendly staff, and – most importantly – the wide, unique selection of quality clothes have one Yelper calling it "the bomb diggety."
As if the shop's stellar second-hand selection weren't enough, Out of the Closet is also a non-profit organization. All revenue from the store is donated to funding treatment and care for patients suffering from HIV and AIDS.
Thrifty Finds in Southern California
Southern California is home to gorgeous beaches, perfect weather, and a seemingly universal "no shirt, no shoes, no problem" policy. Among its sunny shores, you'll also find popular thrift shops that offer a wide array of clothes and accessories.
Melrose Trading Post in Los Angeles
The Melrose Trading Post is a classic flea market located in the heart of Hollywood. For over 20 years the Melrose Trading Post has been open every Sunday. Consistently drawing in around 7,000 people each week, it's one of the top tourist destinations in Los Angeles.
The Trading Post hosts countless unique vendors who offer everything from live music to vintage photos to second-hand clothing. The iconic hotspot of LA culture is a great weekend destination for anyone looking to spruce up their wardrobe with sustainable fashion finds.
Honest Thrift in San Diego
Honest Thrift is a trendy thrift store in San Diego that sells more than just second-hand clothes. In fact, second to a great selection of used clothing, the store also specializes in refurbished furniture.
With new treasures coming in daily, a visit to Honest Thrift is always different than the last. If you're looking to deck out your attire and your home decor with repurposed items, Honest Thrift is your one-stop-shop.
From the North to the South and everywhere in between, California is full of remarkable thrift stores with rich histories. These stores offer new homes to old pieces of clothing and take some weight off of the environment.
Next time you're buying clothes or cleaning out your closet, consider a second-hand store.
For more great information on living a sustainable lifestyle, subscribe to our newsletter and follow us on social media!