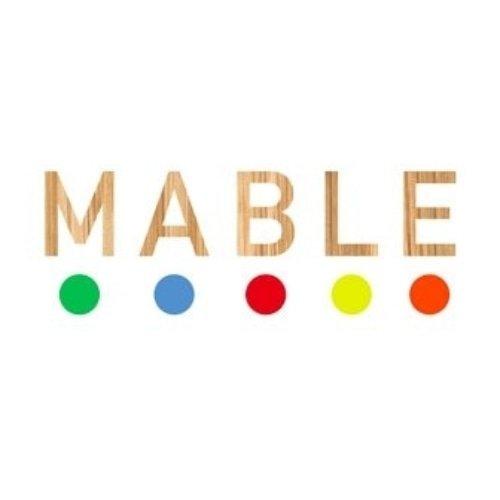 TLDR
We brush our teeth every day, but how many of us do so sustainably? Mable produces a bamboo brush that's 100% compostable and plastic-free to do just that.
As part of our continuing efforts at Reel to make the world a more sustainable place, we like to recognize other amazing brands that are fighting for a cleaner, greener tomorrow. Mable is one of those great brands.
As pioneers of sustainable hygiene, Mable produces toothbrushes that are completely made out of bamboo! But that's not all. Mable also educates the community – particularly children – on how to be better to our planet and live greener lives.
Here's everything you need to know about this eye-opening, world-changing brand!
Brushing with Bamboo
Time and time again on Reel Talk, we've touted the benefits of bamboo. From sustainable home decor to green Christmas presents, we've covered all things bamboo. There's one thing we haven't covered, though: bamboo toothbrushes. (Yes, that's a thing!)
Each year, an estimated one billion toothbrushes meet there end in landfills, and that's just in the United States. A bamboo toothbrush, however, changes the game by making this daily habit more waste-free with a completely biodegradable wand and bristles.
At the end of its 3 to 4-month lifespan – as recommended by the American Dental Association – the handle of your brush can be composted and the bristles recycled.
Mable has developed an amazing compostable toothbrush, but its benefits don't stop at just bamboo. While being chic and functional, the brush is also non-toxic, naturally antibacterial, and is sent to you in 100% plastic-free packaging.
The Design
The specially designed brush ensures maximum functionality without compromising style.
The ergonomic, bamboo handle makes for a comfortable brushing experience. And when you're finished, simply stand the brush on the counter using its unique, self-standing base.
As a bonus, you can even choose to add a splash of color to your routine so you never mix up whose toothbrush is whose. The base of the brush features a colored ring that utilizes non-toxic, environmentally-friendly paint that can be composted along with the toothbrush.
Not only is this brush easy to use, but its sleek, hand-polished design also makes it a perfect modern piece of countertop decor.
The Hygiene
When it comes to bristles, Mable has some of the highest quality. Their bristles are made of BPA-free nylon that is fully non-toxic as well as naturally anti-bacterial. Although nylon can't be composted, the bristles are easily recyclable at several recycling facilities.
Furthermore, the bristles are available in varying degrees of toughness. Depending on your preference, you can choose either extra soft, soft – which is recommended by the ADA – or medium bristles.
Mable is on the cutting edge of bristle hygiene ensuring that you have the cleanest breath as well as brush.
The Packaging
Many brands use Earth-friendly packaging materials when shipping items to customers. Mable is no different.
Each hand-packaged Mable brush ships in an unbleached, recycled cardboard box. This packaging uses no glue and instead makes use of cardboard folding tabs.
Moreover, all of the ink printed on the box is soy-based which makes this packaging a pillar of sustainability – talk about going above and beyond for the planet!
You Buy, Mable Gives & Teaches
While the folks over at Mable make an extraordinary user- and planet-friendly brush, that's not all they do. For each brush bought, Mable gives a toothbrush to a child in need here in the U.S.
Mable is also passionate about education. Their community outreach team goes to classrooms across the country to educate kids about the importance of taking care of our planet.
These educators make their lessons "something kids want to participate in," say the experts at Mable. These fun, engaging lessons get kids interested – some even get passionate! – in living in harmony with the planet.
Mable as a Force for Good
Mable is an amazing brand that promotes good dental hygiene as well as protecting the beautiful world around us. From compostable toothbrushes to environmentally-smarter students, Mable is leading the way to a better tomorrow.
Mable is just one of the countless amazing brands with the noble goal of protecting the planet. Have a brand you want to give a shout out to? Do a name drop in the comments below!
To learn more about other brands promoting sustainability, sign up for our newsletter.