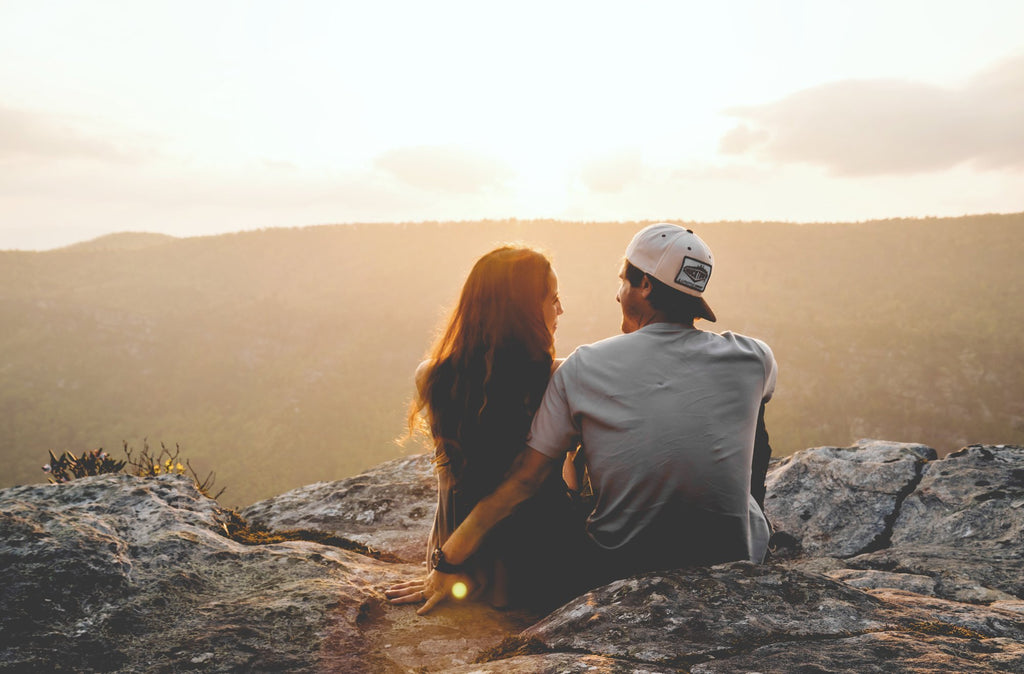 TLDR
Finding perfect Valentine's Day gifts is hard. It's even harder to find gifts that won't end up in landfills. That's why we've pulled together a list of the best Valentine's Day gifts that are good for the environment, great for the heart, and aren't tough on your wallet!
Each year, on February 14, sweethearts around the world celebrate the love they share with one another. However, in the days leading up to this affectionate holiday, one thing tends to be most stressful: finding perfect Valentine's Day gifts.
Unfortunately, there are plenty of wonderful Valentine's Day gifts that will simply end up in a landfill. Wouldn't it be better to give a greener, more sustainable gift that shouts, "I get you, baby!"?
Yes, we agree – which is why we've pulled together a list of the best Valentine's Day gifts that are good for the environment, great for the heart, and aren't tough on your wallet!
Give an Experience
Fifty years from now, your sweetheart might not remember a box of chocolates or a bear stuffed with earth-defying polyester, but he or she will always carry the memories that you made together.
This Valentine's Day, try creating exciting, romantic moments that will be remembered for years to come, like these...
Ride in a Hot Air Balloon
Wherever you find yourself in the world, the view from a hot air balloon is undeniably stunning. When you share this experience with someone you love, it's even more special. Even if being that high up might be a little scary, you always have your sweetheart to hold onto.
If you want to make this adventure a little more romantic, take a ride just before sunrise or sunset. The sweeping golden landscapes will take your breath away.
Have a Romantic Picnic
Some of the most beautiful things in life are also the most simple. A picnic is a small, yet romantic gesture that's only limited by your creativity.
The possibilities are endless. Whether your picnic is under the stars, on the beach, or in your own backyard, combining good food (showing your honey you remember their favorites), carefully selected wildflowers, and the person you love will turn it into a lifelong memory.
Gifts That'll Grow on Them
Whether your significant other has a green heart or a green thumb, the perfect plant can say everything you need it to. Loyalty, longevity, and love are all ideas easily communicated through a carefully chosen plant.
Roses
If you think roses are too cliché for Valentine's Day, think again! Rather than purchasing the store-bought kind (that can be doused in pesticides, depending on where they came from), gift your sweetheart a budding rose bush – large or small – to plant in her garden.
Plus, while roses may be the traditional flower for expressing love, the color of the rose you choose will say much more. For example:
A deep red rose symbolizes love and beauty.
A pink rose represents joy and admiration.
A lavender rose shows love and enchantment.
An orange rose represents enthusiasm, passion, and desire.
Choose your roses carefully and they will say far more than "I love you."
Tulips
The tulip is the world's third most popular flower and an excellent choice for Valentine's Day. The tulip has been used for centuries to show unconditional, enduring love between partners or family members.
When choosing the perfect tulip, avoid yellow – which is the color of rejected love (yikes!). Rather, opt for a bright red – which symbolizes intense, passionate love or a light pink which expresses a light-hearted love and admiration.
Rosemary
Rosemary, an herb commonly found in the kitchen, might be seen as one of those unconventional Valentine's Day gifts. However, the herb's deeper meaning can perfectly convey how much you love and appreciate someone.
The herb itself represents love, loyalty, and fidelity, but for someone who loves to cook, a small potted plant of rosemary is a gift that keeps on giving.
As long as the rosemary plant continues to grow, your loved one will have a renewable source of this peppery, lemon-pine flavored herb.
Go-Green Valentine's Day Gifts
Sometimes finding the perfect gift is hard – really hard. If all else fails, there are plenty of go-to green Valentine's Day gifts that are sure to save the day... and the environment.
Free Trade Chocolates
Chocolates are a Valentine's Day staple, but you don't have to settle for mass-produced name brands stored in a non-biodegradable heart-shaped box. Instead, you can indulge in sustainable, free-trade chocolates and do Valentine's Day the green way.
Theo Chocolate produces artisan chocolates with stable prices as they strive to "create a positive impact through chocolate." This fun-loving Seattle-based brand even offers a bunch of festive flavors for any holiday or special occasion.
Bamboo Anything
Maybe we like bamboo a little more than the average person, but that doesn't make it any less great. Bamboo products are the perfect sustainable Valentine's Day gifts for anyone and everyone.
Bamboo bathrobes, cutting boards, kitchen tools, and toilet paper (yes, really!) are all fantastic options for sustainable Valentine's Day gifts.
There are so many wonderful Valentine's Day gifts out there for the green-hearted people in your life. Whether it be a potted plant, a spontaneous adventure, or even an ultra-soft bamboo bathrobe, whatever you choose will be sure to make your sweetheart smile because... you remembered!
Share this post on social media so that others can find the perfect Valentine's Day gift for that special someone!