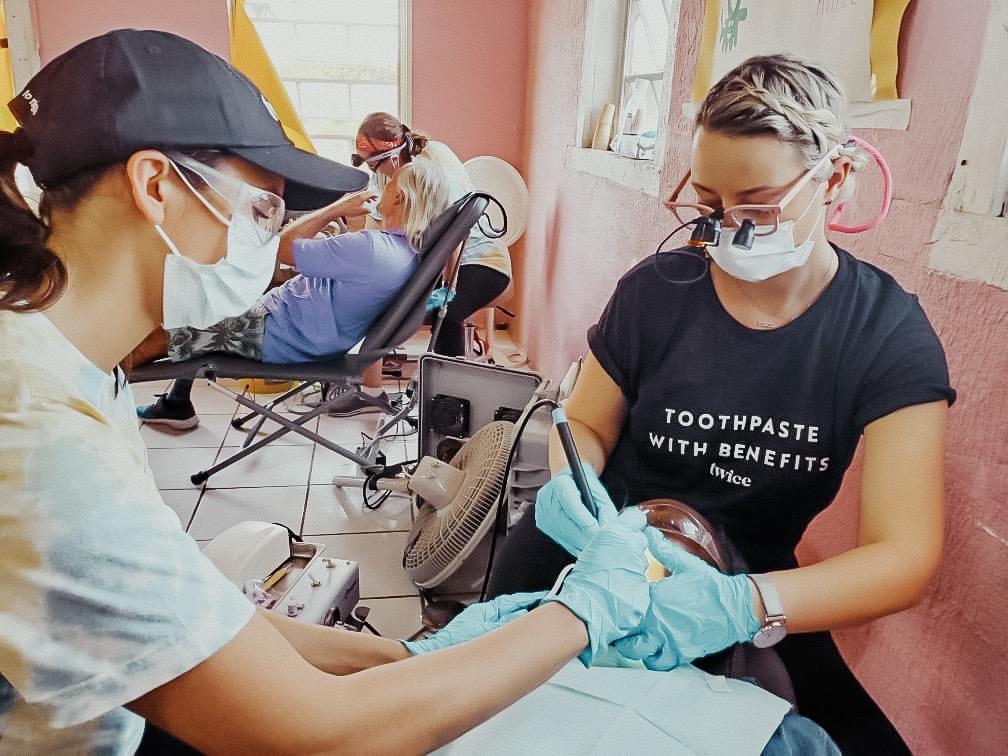 TLDR
Toothpaste brand Twice has made brushing your teeth fun, but that's not all. They're changing the game by supporting communities without access to proper dental care.
Twice has changed the game by offering a toothpaste that's good for the environment yet doesn't compromise your enamel. With its team of Early Bird and Twilight pastes, you'll be smiling brighter and greener in no time. (Don't worry, your teeth won't actually be green!)
Here's a rundown on this trendsetting new toothpaste brand:
The Dynamic Duo Making You Smile Twice
Twice has revolutionized the toothpaste industry. They've ingeniously developed a breakthrough paste that cleans and protects your teeth while also being great for the Earth.
This brilliant system of toothpaste has two flavors – to make sure you brush your teeth Twice!
You start the day with the Early Bird and its arousing blend of wintergreen and peppermint flavors. This is perfect for mornings when it's tough to get going – which, for some, is every morning.
Before you go to bed, you finish off your evening with the Twilight blend: a mind-blowing combination of peppermint fused with vanilla and lavender. This calming flavor profile is sure to ease the stresses of your day and help you relax before the lights go out.
Early Bird and Twilight do far more than just wake you up in the morning and help you unwind at night. Both of these pastes tout numerous benefits that will clean your teeth and bolster your oral hygiene in a way that would make any dentist proud.
For instance, Twice uses several powerful, science-backed ingredients to:
Reduce tooth sensitivity
Prevent cavities
Strengthen enamel
Whiten teeth
Additionally, a combination of Vitamins A, C, and E promote collagen production, hydrate your gums, and even maintain healthy bacteria levels in your mouth.
Finally, a mixture of plant-based ingredients like aloe vera and peppermint do wonders for your mouth. These ingredients soothe inflammation, protect gums, and even freshen your breath.
The Environment's Smiling, Too!
Twice products have an assortment of natural ingredients that are all sustainably sourced.
Both pastes are completely gluten-free, non-GMO, and vegan. Twice is even Leaping Bunny Certified – meaning that the brand is wholeheartedly committed to cruelty-free production that fights against animal testing.
Bringing Smiles to Those in Need
The founders of Twice – brothers Julian and Cody Levine + musician Lenny Kravitz – first dreamed up this idea after a humanitarian mission. Cody and Julian were part of a team of dentists that worked with Lenny's Let Love Rule Foundation and the GLO Good Foundation to provide oral care to the people of The Bahamas.
Once the expedition had run its course, the trio felt compelled to "make a healthy smile accessible to everyone." As a result, Twice was born with the goal of empowering people through their own smiles.
"The philanthropic toothpaste brand of the future." – Us Weekly
This revolutionary new brand transformed toothpaste from something that we have to use into something that we get to use. However, Twice does more than just make great toothpaste.
Lenny, Cody, and Julian, inspired after their mission to The Bahamas, decided that Twice would be a force for healthier mouths everywhere.
With the help of Lenny Kravitz's GLO Good Foundation, Twice now pledges 10% of each purchase to fund humanitarian missions that provide free, full-service dental care to communities that need it.
Through this program, they're bringing smiles to the people who need them most.
Will you smile Twice?
Twice is a chic, powerful toothpaste solution that's great for anyone who cares about the world around them – and the world inside their mouths. This toothpaste promotes a healthy environment, encourages healthy dental habits, protects animals, and supports people without access to dental care.
As a response to COVID-19, they have teamed up with their charitable partner GLO Good Foundation and SONSIEL, an organization of 7,000 nurses to source and distribute critical N95 masks and PPE to our frontline workers. 
$2 from every order on their site goes directly to this effort. Brush Twice a day, and be able to give back to our healthcare heroes? Sign us up :) Shop Here
Twice is just one great brand leading the way to a world full of bright, sustainable smiles. Know a few others? Tell us about them in the comments below!
For more inspiring stories about other world-changing brands, sign up for our newsletter!