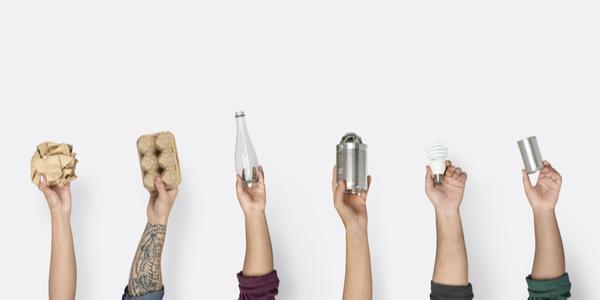 TLDR
Historically, many companies have consumed resources with little or no regard for the environmental or social consequences, putting profit above all else. But today's environmentally conscious consumers are no longer satisfied with the status quo way of doing business. Here are eight incredibly eco-conscious companies that are focusing on sustainability.
Historically, many companies have consumed resources with little or no regard for the environmental or social consequences, putting profit above all else. But today's environmentally conscious consumers are no longer satisfied with the status quo way of doing business.
Forward-thinking business owners are doing things differently, focusing on sustainability, and making a positive impact. Sustainable companies do business with as little negative impact as possible on both the environment and society.
A sustainable business may incorporate more recyclable materials in their products or hire more local workers to support their communities, for example.
Here are eight incredibly eco-conscious companies that are focusing on sustainability.
Sustainability on the Shelf
Unilever, a company with products and facilities around the world, manages over 400 brands, including 26 "sustainable living" brands.
The company's sustainable living brands create products with minimal adverse effects on the many countries that house branches of the corporation. The sustainable living brands include many you probably have around your own home, like Dove, Lipton, Dirt is Good, Rexona, Hellmann's, and Knorr.
image courtesy: waste360.com
The company's three big goals for their sustainable living brands include:
Improving health and well-being for more that 1 billion people by 2020
Cutting their environmental impact in half by 2030
Enhancing livelihoods for millions of people through inclusive jobs and business practices
Unilever's sustainable living brands grew 46% faster than the rest of the business in 2017 (and continue to outpace non-sustainable brands), demonstrating that these positive-impact business practices matter to consumers.
Giving Back to the Environment
Patagonia has pledged to donate one percent of the entirety of the company's sales to the environment. Since the 80s, the outdoor clothing company has donated over $89 million in cash to environmental groups.
image courtesy: fortune.com
In 2002, founder Yvon Chouinard co-created a non-profit organization called "1% for the Planet" to encourage other corporations to contribute to the environment, as well.
Patagonia also uses many environmentally-friendly materials in its products, including reclaimed cotton, recycled nylon, hemp, and more.
Creating Green Products
Seventh Generation makes its personal care, cleaning, and paper products using ingredients with no synthetic fragrances or dyes. The company's recyclable packaging transparently displays ingredients for consumers to see, as well.
image courtesy: benjerry.com
The organization also heads the Seventh Generation Foundation, which strives to "care today for seven generation's of tomorrows by stewarding social and environmental progress in the communities we live, work, and do business through education, environmental conservation, research and advocacy."
Reaching Out to Local Villages
The Yogi Tea Co. utilizes ingredients from all over the world in its tea products. As a foundational business practice, the company works with and employees people in the small villages where it harvests its ingredients, making their business beneficial for villagers by providing jobs and livelihoods.
For example, the village of Santa Tereza de Omoa in Honduras, where Yogi Tea harvests most of their cardamom, is home to 1,200 people. Instead of just sending representatives of the company to run the operation in the village, the company works with the villagers to form a mutually beneficial relationship.
Additionally, Yogi Tea attempts to give back to people where the company works in other ways. In one instance, Yogi Tea renovated the Jalinga Tea Garden Hospital in India to fit the needs of the community that harvests much of the company's black tea leaves.
Making a Difference in the Community
Taos Ski Valley, a ski resort in New Mexico, provides its staff with 24 hours of paid volunteer time each year. The volunteer time allows for the resort to make a difference by encouraging its employees to serve the community.
image courtesy: snowindustrynews.com
Taos Ski Valley focuses on developing the sustainability of their resort in five specific areas: energy, stewardship, water, waste, and engagement.
The resort provides many community programs for locals as well, with the the aim to "promote a more resilient and robust community that celebrates the region's rich, diverse culture." Taos Ski Valley offers free skiing lessons for children and hosts events like Boarding 4 Breast Cancer that support important causes.
Building a New Type of Economy
The Ellen MacArthur Foundation teaches that while many people and companies use natural resources to make products, consumers typically throw the products away when they are done being used. The organization works to get rid of this linear economic system that produces an abundance of waste and environmental harm.
The foundation was formed in 2010 to help create what's known as a circular economy. The organization's goal is to create an economy that eliminates waste and pollution, reuses products, and protects natural resources.
The foundation claims that such a system would create an annual $700 million worth of cost savings for material in the consumer goods industry, reduce 48% of carbon dioxide emissions by 2030, and save $550 billion worth of health care costs associated with the food sector.
Providing Access to Clean Water
Charity: water is a nonprofit organization that strives to provide clean water for people in need all over the world.
The organization states that 1 in 10 people around the globe lack access to clean water. However, donors have the opportunity to completely fund a project that would provide water for an entire community or school.
image courtesy: charitywater.org
In addition to their core purpose of delivery sustainable water sources to people in need, Charity: water's founder, Scott Harrison, has also dedicated 100% of the net proceeds from the sale of his book, Thirst, to fund Charity: water projects around the world.
Taking Responsibility for the Environment
Williams-Sanoma plans to divert 75% of company-wide waste to recycling and composting streams and to responsibly source 100% of their textiles by 2021, according to their company responsibility scorecard.
Furthermore, Williams-Sanoma strives to increase use of Forest Stewardship Council-certified wood and responsibly sourced wood to 50% by 2021. The company has also developed a climate strategy to reduce the amount of energy their operation consumes.
The collective shift on both the consumer and the business side towards sustainability speaks to the great strides that are being made to protect our planet and the wellbeing of all life that calls Earth "home." By supporting businesses that take a sustainable approach, you can help create a healthier, more sustainable reality for generations to come.
What other businesses do you know of that focus on improving their sustainability? Tell us about your favorite companies in the comments below.